Electro-Mobility & High Voltage
Prevent default risks before they occur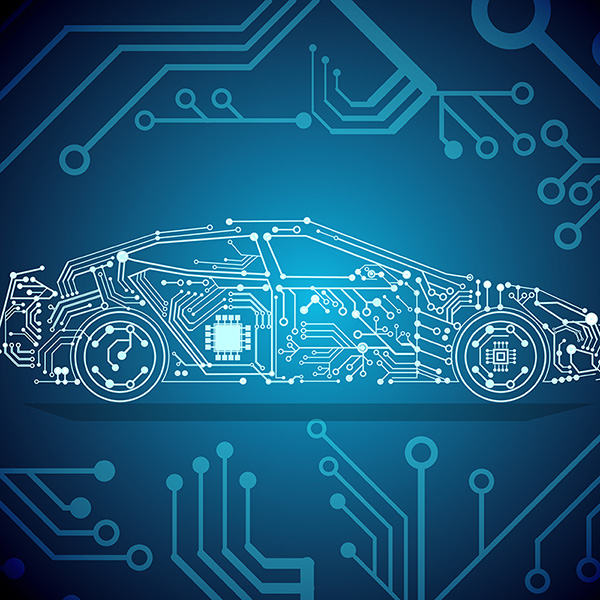 Do you face particular challenges when monitoring the cleanliness of your electronic components?
Even the slightest particulate and/or ionic contamination can significantly increase the risk of failure of electronic components. In order to protect the vehicle from the effects of electrical malfunctions, sufficient dimensioning of the clearances and creepage distances is essential.
The TECHNOLOGY COACHING developed by ZESTRON for your requirements in the field of e-mobility/high-voltage support you in determining your degree of contamination in accordance with DIN EN 60664-1. This ensures the reliability of your electronic assemblies and thus your vehicles.
Reliability Engineering
Understand, Evaluate and Prevent Risks
Leakage currents, electrochemical migration, partial discharges and anodic migration phenomena can negatively affect the functionality of your assembly. Minimize your risk of failure.
Our experts for high-voltage and technical cleanliness analyse and evaluate for you the conductivity resulting from the impurities (particles/ions) as well as the increase in the risk of condensation. Together, we develop solutions for you and support you in selecting the appropriate and safe degree of contamination according to DIN EN 60664-1.
Step 1
Free, no-obligation initial consultation to discuss the problem
Step 2
Methodical and confidential approach
Step 3
Analysis and data interpretation
Step 4
Preparation of the plan of implementation incl. proof of effectiveness
ZESTRON TECHNOLOGY COACHING
The ZESTRON Reliability & Surface Team has developed three TECHNOLOGY COACHING specially customized to your requirements.
*You will receive a detailed description of our services upon request of our technology coaching packages.
Reliability of electronic assemblies is no coincidence
Use our TECHNOLOGY COACHING to determine the required degree of contamination for the creepage current design tables according to DIN EN 60664-1.
Rely on the competence and experience of our ZESTRON Reliability and Surfaces Team.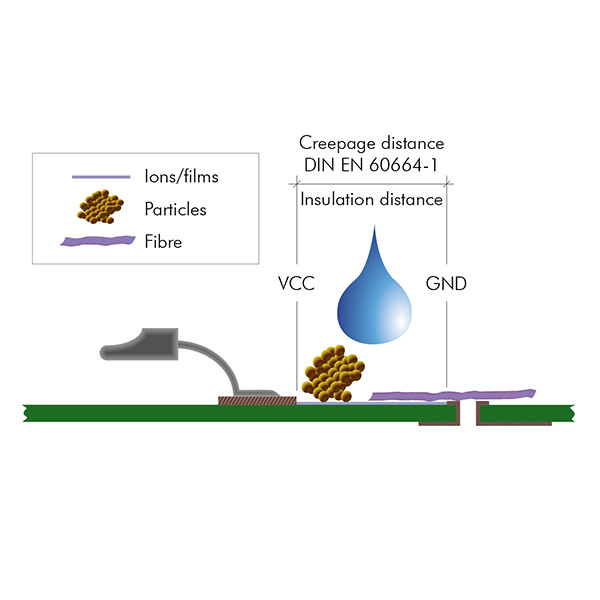 Insulation coordination challenge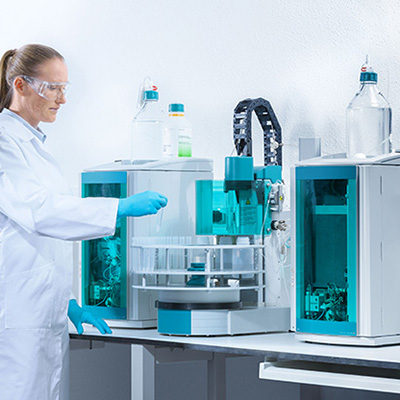 Our COACHING-Packages, specially tailored to your needs and requirements in the field of insulation coordination, convince with a customized analysis portfolio:
Frit Voltage Analysis to IEC TR 61191-7: for risk assessment of electronic assemblies when contaminated with particles.
Ion Chromatography to IPC-TM-650 2.3.28: with analytical columns tailored to the electronics and a corresponding reference database.
CoRe Test to IEC PAS 61191-10: to the inspection of the coating for intact condition of the surface.
Expert Know-How: Through our many years of cooperation with leading car manufacturers, we know the requirements and expectations of the market.
Trust in our competence and experience
ZESTRON – Your competent partner in the field of high-voltage
REQUEST TECHNOLOGY COACHING